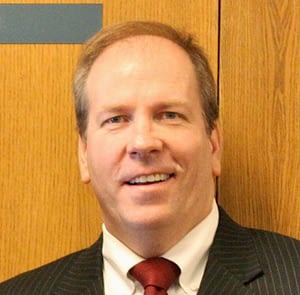 I am Craig Brooksby, Real Estate Investor, Developer, Mentor, and Educator, CEO of The Estates LLC Real Estate Group.
Today, I'm going to walk you through all kinds of paths, channels and multiple stories that will teach you about how the system can impact your life. So be ready and buckle up, you're going to learn a lot about our worlds in the estates LLC.
You're dealing with people all over the world. Once you become a member, and you sign up into the system to use the system, then you start to get on the chats. So what you do is you get calls with us or with our conference calls, we do anywhere from eight to twelve conference calls a week.
What we do is we unite you into the community, and you get on the call, and you hear about these terrible stories or great stories.
I'll show some examples of all the things that can go wrong and explain the downside, the negative parts of what's in the world today when it comes to real estate.
Meet up calls:
One of the things that will happen is you sign up to access the system and get the free education, it's as if you walk through someone else's deal. You see how they bought or financed, renovated, what problems they came across and how the deal was worked.
As an example, one gentleman was dealing with the court system and how the woman would not get out of the house. The woman committed fraud by an insurance claim on a home that she did not own and she was trying to use the court system to slow the process of eviction. So the gentleman is going through the process of having an individual get served and evicted by an attorney.
Another client in Georgia immediately signed in the system within the first week and bought a home. She started dealing with a property, and she thought the case changed for her, but it's not what she expected. She'd see the deal fall down and it was going to be a high risk.
All of these things that started to happen and a book won't tell you about it. As I walk Seasoned and New Clients through that process, they're all hearing these stories through the call. And then we would figure out different marketing strategies that would lift them up.
Tracking time:
So they have twenty four hours over each day to see exactly what we're doing on that project. This is what the team does, camera monitoring your material, checking your accounting, and tracking your times or seeing when you change the door lock.
We have immediate speed, and also a material staging area where people can't steal stuff. We can see when it's installed, see when they take something back or when they bring something back because it's tracked by the accounting system. And so these types of conversations are discussed on the calls, on "how you do this and that. Here's the problems we had over here. This went well or this was bad".
And so as you get on these calls, and you listen to the stories of the individuals. You start to really see the dynamics of a buyer getting the house renovated, a person who's working to get a hold of people at the door or an attorney who's evicting people. And all these stories on a nightly basis as you get on these calls are different, broad and you're hearing them from seasoned clients.
Processes in the system:
And so there's just all of these you go through, that you live vicariously through everyone once starting a project, negotiating any deal, financing, and renovating it. All of them are dealing with all kinds of problems, and others are dealing with great success.
And I think that's the beauty of the system and the people in the system. Chatting with people, getting on the calls, and texting with them, dealing with the attorneys or real estate agents, acquisition assistants, people who are negotiating for you, lenders, buyers and contractors in each way.
Another beautiful thing about the system, as you use it, then you come to realize that real estate is not for you. Well, you have to get out of the system and go do something in your life that makes you happy. Because in this system, we are in the real world, not an invented one like some guru who sells you on a program. You are living in inaction.
And so these are the type of things that you learn in the system as you go through it.
What I'm looking for:
People that I can teach, train, and coach, mentor, and deploy my time into. People willing to go the distance that I can start to create spheres with, or worlds of team members who are extremely valuable, and are extremely successful. And as they grow, then the company grows. That's when the value of my time starts to pay me back. And together we grow.
Through my stories you can vicariously live. And the way I teach you is I don't tell you, and then have you do it, I do it. Have you watched me several times? And as you see me go through the processes, hit the things on the downside, and the upside, or the good and the bad. It's more effective that you learn from me and you do these things, then dive into these processes. And pretty soon I can have a client, who starts out as a newbie, that starts to elevate in their position to where they make money.
We are a worldwide community. And the goal is to get to every single piece of property and real estate on the globe and to track and to have people all over the world communicating with each other about real estate. That is where the estates LLC are headed.
Craig Brooksby
C.E.O
The Estates LLC